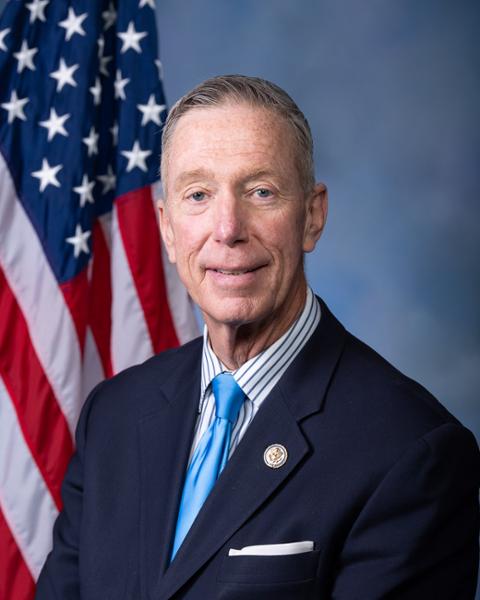 Congressman Stephen F. Lynch was first sworn in to the United States Congress in October 2001, following the sudden passing of legendary Congressman John Joseph Moakley.
The son of Francis Lynch, an ironworker, and Anne Lynch, a postal clerk, Congressman Lynch was born and raised in the public housing projects of South Boston.
Upon graduation from South Boston High School in 1973, Congressman Lynch entered the Ironworkers Apprenticeship Program and later joined his father as a member of Boston's Ironworkers Local 7. He worked as a structural ironworker for 18 years and was eventually elected to serve as president of The Iron Workers Union, the youngest president in the history of the 2000 member union.
Congressman Lynch continued his education at Wentworth Institute of Technology on nights and weekends, earning a Bachelor's degree in Construction Management. He later received a law degree from Boston College Law School, was admitted to both the Massachusetts and New Hampshire Bar, and continued his advocacy for working people as a labor and employment attorney.
In 1994, Congressman Lynch was elected to the Massachusetts House of Representatives. After just fourteen months in office, he was elected to the Massachusetts State Senate in a special election. In the Senate, he served as the Chair of the Joint Committee on Commerce and Labor. In 1999, he earned a Master's Degree in Public Administration from Harvard University's John F. Kennedy School of Government.
During his career as an ironworker, Congressman Lynch worked at the General Motors Plant in Framingham, Massachusetts, the General Dynamics Shipyard in Quincy, Massachusetts, and the U.S. Steel Plant in Gary, Indiana, all of which were either shut down or severely curtailed due to unfair foreign trade practices. Congressman Lynch's first-hand experience in seeing the effects of plant closings on American workers and on local communities has led him to focus on efforts to improve U.S. Trade Policy and protect American jobs.
In the 118th Congress, Congressman Lynch is a member of the Financial Services Committee, where he serves as Ranking Member of the Subcommittee on Digital Assets, Financial Technology and Inclusion and is a member of the Subcommittee on Capital Markets. On the Committee on Oversight and Accountability, he is a member of the Subcommittee on National Security, the Border, and Foreign Affairs and the Subcommittee on Cybersecurity, Information Technology, and Government Innovation. Congressman Lynch is also a member of the Select Subcommittee on the Weaponization of the Federal Government, which is an investigative subcommittee of the Committee on the Judiciary.
Congressman Lynch is a co-founder of the Congressional Labor and Working Families Caucus, which was formed to protect workers' rights and educate Members of Congress on issues that impact American families.
Lynch continues to serve as co-chair of the Task Force on Anti-Terrorism and Proliferation Financing, a bipartisan Congressional panel that monitors the status of national and international efforts to track and stop the flow of funds to terrorist groups and works to strengthen our national anti-terrorist finance strategy.
He and his wife Margaret continue to live in their lifelong hometown of South Boston where they raised their daughter Victoria and niece Crystal.