The U.S. Service Academies—Army, Navy, Air Force, and Merchant Marine—rank among the top academic institutions in the country. These academies offer young people top-quality education and the opportunity for a career in the military. All educational costs are paid for by the U.S. government.
The mission of the service academies is to provide instruction and experience necessary to produce graduates with the knowledge, character, and leadership abilities to become career military officers.
Applicants to the United States Coast Guard Academy at New London, CT, do not apply for congressional nominations. Applicants apply directly to the academy.
Who is eligible to apply?
All candidates applying for a nomination from my office must be U.S. citizens and legal residents of the 8th Congressional District in Massachusetts. They must be at least 17 years old and not yet 23 on July 1st of the year of admission. They also must not be married, pregnant, nor have a legal obligation to support a dependant.
Entrance requirements
Candidates are evaluated in the areas of academics, leadership, and physical aptitude, and must meet certain medical standards. Candidates must receive a nomination to be considered for an appointment to any of the service academies.
Nominations
Members of Congress are authorized to grant Congressional nominations to candidates residing in the district they represent. Others authorized to nominate candidates include the Vice President and our two U.S. Senators Elizabeth Warren and Ed Markey.
Candidates should contact my office anytime after April 1st in their junior year. The deadline for completed applications for my office is November 1st of their senior year.
For more information, including nomination applications, academy brochures, and application deadlines, please contact my Boston office at (617) 428-2000. You may also fill out the online form to request a nomination.
Important Addresses and Phone Numbers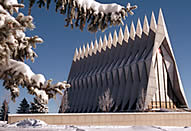 Photo courtesy of U.S. Air Force
U.S. Air Force Academy
Admissions Office
2304 Cadet Drive, Suite 200
USAF Academy, CO 80840
(800) 443-9266
To request a Service Academy Nomination from my office, please complete the preliminary form below.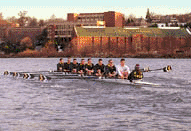 Photo courtesy of U.S. Army
U.S. Military Academy at West Point (Army)
Director of Admissions
606 Thayer Road
West Point, NY 10996-9902
(914) 938-4041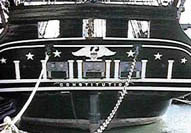 Photo courtesy of U.S Merchant Marine
U.S. Merchant Marine Academy
Office of Admissions
300 Steamboat Road
Kings Point, NY 11024
(516) 773-5000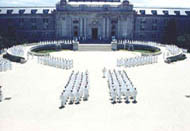 Photo courtesy of U.S. Navy
U.S. Naval Academy
Dean of Admission
117 Decatur Road
Annapolis, MD 21402-5018
(800) 638-9156